Course Development and Re-design
Training Partner for Software Implementation for AMA Insurance
Alberta Motor Association (AMA) Insurance was about to implement a new software (Guidewire) that would affect their core business. AMA Insurance had to train 600 employees located in 17 offices across Alberta, in four business units, within a short time frame.
AMA's internal Learning and Development team had limited experience and expertise in developing eLearning and blended learning programs and needed support.
eHanlis Inc. worked with AMA Insurance for a year to develop a blended training program that ensured employees had the skills and confidence to use the new software.
The training included
Online Modules (65)
F2F Training
Coaching
Job Aids
Screencasts/videos
eHanlis Inc. developed the capacity of the Learning and Development team for future adoption of the model.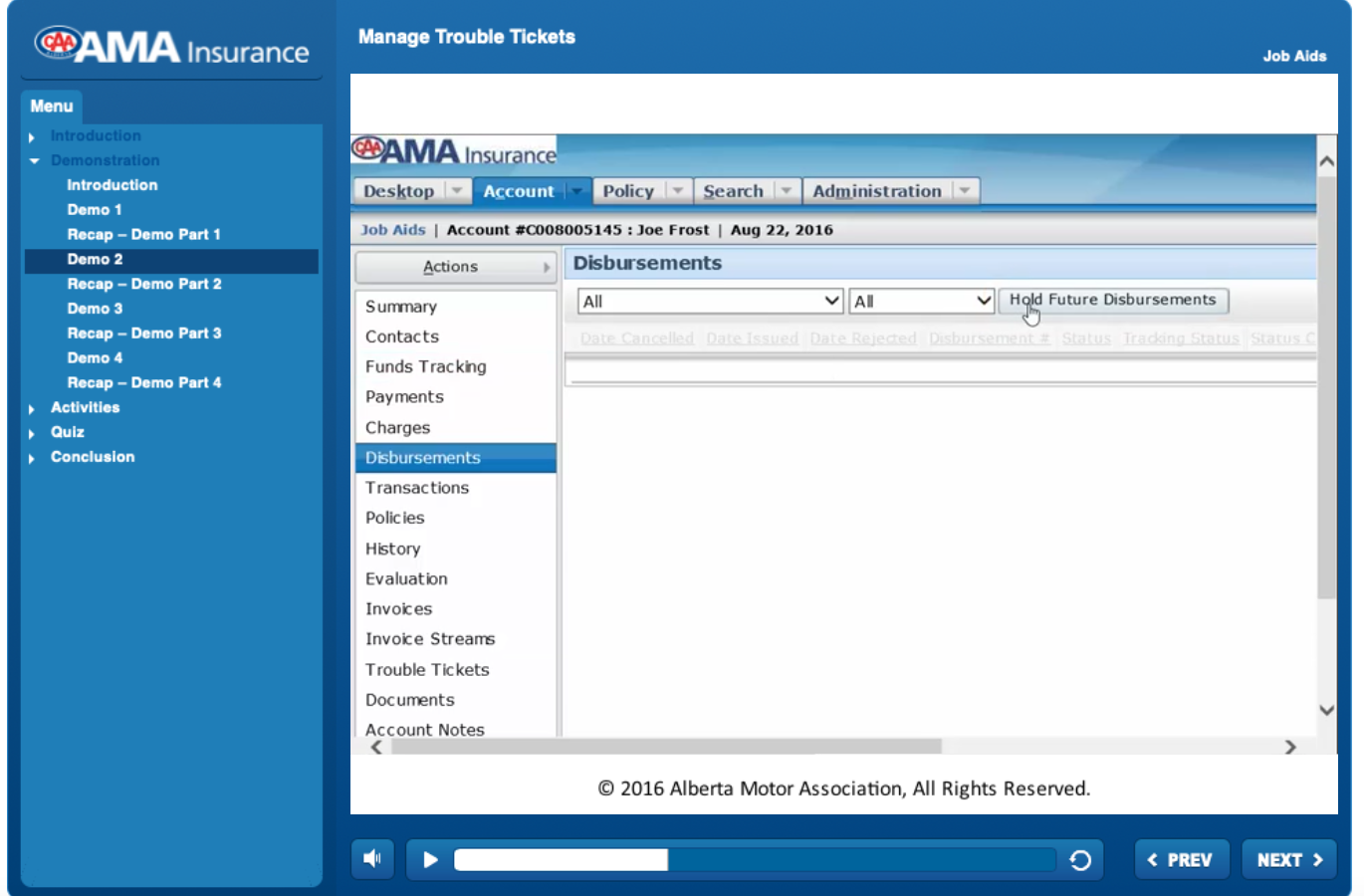 The following activities were completed for this project:
AMA was able to develop and deliver training in a short timeframe for existing employees preparing for launch and onboard new employees.
Employees were competent in using the software.
Employees were satisfied with the training and felt supported.
AMA has a process and technology to track and report on mastery of competencies.
AMA adopted a new training model, has processes, templates, and trained staff for future support of the model.
AMA uses the training model for ongoing agent certification.