Instructional Design, Custom E-Learning Development, Custom Face-to-face Training
Healthcare Leadership Training, NorQuest College
Developed an engaging non-credit online course and an equivalent 2-day face-to-face course for healthcare professionals, for NorQuest College, on the topics of Healthcare Leadership and Collaborative Care. This project was completed in a very short amount of time (less than three months), in response to a government grant.
eHanlis Inc. worked with NorQuest College to develop two engaging online courses, and one face-to-face course for health professionals.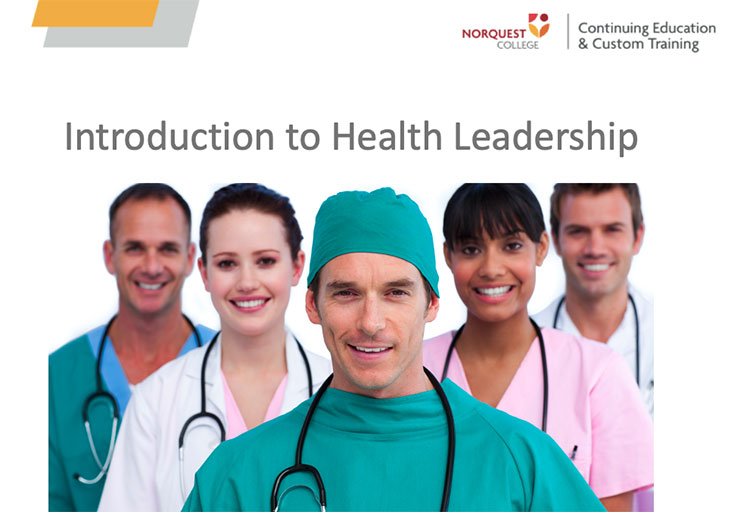 The following activities were completed for this project:
Worked with a subject matter expert to develop the curriculum of an online course for healthcare professionals on the topic of: Healthcare Leadership.
Designed an engaging online experience.
Developed and uploaded the online course into NorQuest's Learning Management System (Moodle).
Completed reviews, testing, editing, and ensured that the courses were ready for delivery.
Developed an online assessment for learning.
Developed an orientation session for learners, and an evaluation instrument.
Developed an engaging two-day face-to-face course (including a facilitator guides, PowerPoint slides, and participant materials) on Healthcare Leadership.